---
Wed 22 Nov 17

LEGAL firm Bannister Law has confirmed it is investigating a potential class action against Edgewell Personal Care Australia Pty Ltd, the makers of Banana Boat Aerosol sunscreens.
---
Wed 22 Nov 17
THE Department of Health has appointed consultancy firm Urbis to undertake a review of the Quality Use of Medicines component of the Residential Medication Management Review Program.
---
Tue 21 Nov 17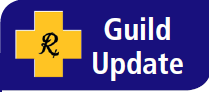 LIKE most Australian small businesses, telephone and internet connections are central to the backbone of your pharmacy business.
---
Tue 21 Nov 17
LADIES shopping for makeup, please leave your kids behind; that was the strong message from a US woman who posted an image on Facebook of what she said was $1,300 worth of cosmetics destroyed by a toddler at a Sephora store.
---
Tue 21 Nov 17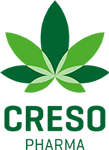 LISTED medicinal cannabis company Creso Pharma has just announced its expansion into the Chinese market with the inking of new deals.
---
Tue 21 Nov 17
MEDICINAL cannabis company MGC Pharmaceuticals has announced via the ASX that it has signed an exclusive supply agreement to bring its epilepsy product CannEpil to the Australian market.
---
Tue 21 Nov 17
LISTED Australian company ePAT has developed an app called Painchek that uses artificial intelligence and smartphone technology to help patients with dementia communicate about their pain.
---
Tue 21 Nov 17
GUILDLINK has upgraded more than 1,000 pharmacies since the launch of its new GuildCare NG platform in June.
---
Tue 21 Nov 17
THE Therapeutic Goods Administration (TGA) has announced the adoption of a new format for the layout of product information (PI).
---
Tue 21 Nov 17
The Pharmacy Guild has cancelled its annual Parliamentary Dinner; originally scheduled for next Tue 28 Nov 2017, a last minute change means Parliament will not be sitting next week and most MPs will be unable to attend an event in Canberra on that night, said Guild executive director David Quilty.