---
Wed 15 Nov 17
ALTHOUGH the use of speech recognition technology has been touted as a means of reducing the time and effort to capture and record information, it is still not yet ready for use in settings that require highly accurate information, such as healthcare, according to a study published in JAMIA.
---
Wed 15 Nov 17
HEALTH professionals and the public are being asked by the Australian Commission on Safety and Quality in Health Care to 'be part of the solution' and take action to slow the development of antibiotimicrobial resistance (AMR).
---
Wed 15 Nov 17
SAFETY advisory warnings have been issued by the Therapeutic Goods Administration (TGA) around two products which some Australians may have purchased online.
---
Wed 15 Nov 17
PEOPLE allergic to peanuts might soon be able to breathe easier, as peanut patches designed to help those with allergies to become less sensitive have shown promise in a recent US clinical trial published on the JAMA network.
---
Wed 15 Nov 17
DRIVEN by the need to whittle away at the price of pharmaceuticals, the US is approving new generic drugs faster and more consistently than ever, according to a report by the Regulatory Affairs Professionals Society.
---
Wed 15 Nov 17
ELI Lilly Australia has agreed with owner Acrux to cease promoting the transdermal testosterone solution Axiron, returning the product to its maker who currently has no plans to commercialise it in Australia.
---
Wed 15 Nov 17
THE 2017 Innovative Pharmacist of the Year Award and Gala Dinner was touted as "another great success", organisers said and by the look on the faces of some of the participants (pictured), the evening did indeed sparkle.
---
Wed 15 Nov 17
RAMSAY Health Care's franchise network expansion into community pharmacy took a significant leap forward when it announced it had inked a deal on 10 Aug to add 18 pharmacies across Queensland by acquiring the Malouf Group (PD 23 Aug 17) and now this arrangement has official approval from regulatory authorities.
---
Tue 14 Nov 17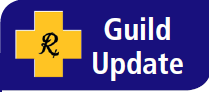 MANY community pharmacies are seeing the benefit of joining the Heart Foundation Walking program as a means to increase community health while boosting engagement with their customers.
---
Tue 14 Nov 17
AN INDIAN man is being touted as the ultimate inspiration for Movember, seven years after he was awarded the Guinness World Record for the world's longest moustache.