---
Tue 01 Aug 17
THE PSA has launched a Special Interest Group (SIG) in recognition of the growing number of pharmacists working in Aboriginal Community Controlled Health Organisations (ACCHOs), aiming to provide support for the specific needs and skills needed in this area.
---
Tue 01 Aug 17
RIDDLED with problems of missed deadlines, hijacked agendas and conflicts of interest, the Interim Report of the Pharmacy Remuneration and Regulation Review is "fundamentally flawed and inherently damaging", concludes the Pharmacy Guild of Australia in its submission to the Government.
---
Mon 31 Jul 17
AUSTRALIAN-OWNED cosmetics, skincare and personal care leader Heat Doward has announced its move to bring Skin Physics' top-selling Dragon's Blood cosmeceuticals to its extensive pharmacy network.
---
Mon 31 Jul 17
HEALTH Minister Greg Hunt opened the PSA17 conference in Sydney last Fri just after unveiling a $16 million plan to deliver the national roll-out of real-time prescription monitoring for medicines, to "directly address the needless loss of life from misuse of these drugs" (PD breaking news).
---
Mon 31 Jul 17
PSA president Shane Jackson has revealed a proposal to undertake a large scale consultation to develop a 10-year Action Plan for pharmacist services in Australia.
---
Fri 28 Jul 17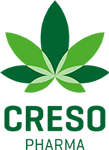 AUSTRALIAN-LISTED medicinal cannabis company Creso Pharma continues to grow its presence overseas, this time taking its first steps into the lucrative Canadian cannabis market.
---
Fri 28 Jul 17
MIMS Australia and Fred IT Group have announced a collaboration to improve dispensing workflow.
---
Thu 27 Jul 17

THE Pharmaceutical Society of Australia says the interim report of the Review of Pharmacy Remuneration and Regulation "does not provide options that will see long-term, sustainable reform and development of the community pharmacy sector".
---
Thu 27 Jul 17
QUEENSLAND Health Minister Cameron Dick has announced the development of a business case by Queensland Health "to assess the best options for implementing real-time reporting" of dispensing of controlled drugs in the state.
---
Wed 26 Jul 17

THE Therapeutic Goods Administration has expanded the information available at its online 'Codeine Hub' (PD 14 Jul), with additional resources available under the heading 'Codeine use can be harmful'.