---
Tue 09 May 17
A SIGNIFICANT association between drug name confusion error rates observed in the real world and those seen in laboratory-based tests of memory and perception has been observed in a US study involving two large pharmacy chains.
---
Tue 09 May 17
PHARMACISTS are being warned to remove any public advertising for medicines containing codeine in preparation for 01 Feb 2018, including product packaging, shelf, stand and floor advertising, dummy display products, website and social media material.
---
Mon 08 May 17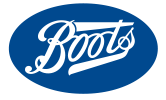 BRITISH pharmacy giant Boots is now offering to examine patients' moles, with a new service rolling out at 50 stores across the country after a successful trial last year.
---
Mon 08 May 17
PHARMACISTS working as integrated parts of the team in GP clinics have "superpowers," according to international expert Dr Kirsten Meisinger from Cambridge Health Alliance in Boston, USA.
---
Mon 08 May 17
A pharmacist on the NSW Central Coast has won the right to operate a dispensary as part of a convenience store, after an Administrative Appeals Tribunal ruling following an initial decision by the Australian Community Pharmacy Authority denying him permission for the operation.
---
Fri 05 May 17
LISTED digital medication management company MedAdvisor has announced another partnership with a health group, with a new Epilepsy Action Australia pact aiming to improve health outcomes across the country.
---
Fri 05 May 17
THE Pharmacy Guild of Australia has said it welcomed the success of the My Health Record pilot projects which have confirmed the overwhelming benefits of the 'opt out' model involving automatic creation of patient records.
---
Fri 05 May 17
THE Federal Health Department, together with professional groups, has developed a counselling tool on ingredient name changes for items listed on the Pharmaceutical Benefits Scheme, with pharmacists urged to invest time explaining the changes when dispensing affected products.
---
Thu 04 May 17

THE International Pharmaceutical Federation is calling on pharmacy leaders worldwide to engage in the ongoing education and development of the pharmacy workforce, as part of a full wrap up report from the organisation's Global Conference on Pharmacy and Pharmaceutical Sciences Education which took place in Nanjing, China last November.
---
Thu 04 May 17
THE Sigma Pharmaceuticals name is no longer, with the company's shareholders yesterday formally adopting the new Sigma Healthcare name, as flagged by Pharmacy Daily two months ago (PD 08 Mar).