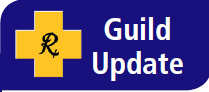 Guild Update 07 Nov 17: Competition and consumer law
COMPETITION and consumer law is a complex area of regulation that is quite difficult to keep up to date with when you are busy running your own small business.
The above snippet is the first part of an article sent to subscribers in Pharmacy Daily's issue from 07 Nov 17
CLICK HERE to download Pharmacy Daily from 07 Nov 17
CLICK HERE to subscribe to Pharmacy Daily
Make a comment...
Established in 2007, Pharmacy Daily is Australia's leading pharmacy industry publication, and is sent as a free subscription to people across the industry as a PDF newsletter every weekday.
To sign up for a free subscription, click on the button at right.
Alternatively, you can search our site via the search box on the right hand side of the page, or find other content below.