---
Wed 17 May 17

FRED IT Group offshoot eRx Script Exchange has lodged an application with the Australian Competition and Consumer Commission (ACCC) to extend the existing authorisation which allows it to cooperate with rival IP MDS Pty Ltd, formerly known as MediSecure.
---
Tue 16 May 17

PRESCRIPTION-ONLY products including cosmetic injections compounded by a pharmacy for an individual patient are still subject to the usual advertising regulations for Schedule 4 (S4) products, the Therapeutic Goods Administration (TGA) has clarified.
---
Tue 16 May 17

SYDNEY-BASED research pharmaceutical company Pharmaxis has announced that Boehringer Ingelheim (BI)is injecting more funds into the development of Pharmaxis drug development asset PXS-4728A.
---
Mon 15 May 17
THE preview program for this year's Pharmacy Connect conference has been released, with a global line-up of international pharmacy speakers set to present.
---
Fri 12 May 17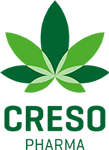 ASX-LISTED pharmaceutical cannabis company Creso Pharma has signed a binding Letter of Intent with Australian medicinal cannabis producer LeafCann Group to accelerate the development and commercialisation of locally manufactured medicinal cannabis.
---
Fri 12 May 17
THE Pharmacy Guild of Australia Queensland Branch has announced it has secured agreements with five state government departments to enable departmental staff to receive the 2017 flu vaccination from Guild member pharmacies.
---
Thu 11 May 17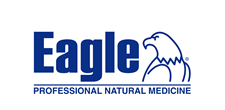 EAGLE Natural Health has launched a new consumer campaign urging Australians to seek advice from trained health professionals before taking supplements.
---
Thu 11 May 17
THE Society of Hospital Pharmacists has announced the launch of a new Specialty Practice Framework which will replace its long-standing Committees of Specialty Practice (COSPs).
---
Wed 10 May 17
PHARMACEUTICAL retailing revenue in Australia is forecast to grow by 3.9% over the next five years, to reach $16.4 billion in 2020-21, according to a new pharmacy Industry Overview Report published by Bankwest as part of its Business Insights series.
---
Wed 10 May 17
THE Pharmacy Guild of Australia has reached agreement with the Federal Government, accepting the $600 million already allocated in the Sixth Community Pharmacy Agreement (6CPA) which will continue and expand existing community pharmacy programs, as well as a further $225 million over three years to the community pharmacy sector and wholesalers as a result of lower script volumes (PD breaking news last night).