---
Thu 04 May 17
THE Victorian Pharmacy Authority (VPA) has issued a formal warning about consumers attempting to stockpile S3 medicines containing codeine, in the lead-up to the rescheduling of the products as prescription only next year.
---
Wed 03 May 17
NEXT week's federal budget will see significant changes to the way medications are prescribed in Australia, with generic versions of drugs to be the default option in doctors prescribing software.
---
Tue 02 May 17

THE Pharmaceutical Society of Australia (PSA) is inviting feedback on revised guidelines for Dose Administration Aid services, following a review to support the implementation of new Professional Practice Standards.
---
Tue 02 May 17

THE Pharmacy Board of Australia is set to invite feedback to its Code of Conduct for pharmacists in Australia, with social media and online channels to inform the profession on how it can contribute.
---
Mon 01 May 17
THE Consumers Health Forum (CHF) has renewed its call on the government to reform the PBS safety net, "so consumers with high usage of PBS medicines have smoothed-out annual co-payments".
---
Mon 01 May 17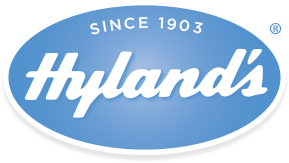 AFTER months of speculation around the quality and safety of Hyland homeopathic infant teething products, the Therapeutic Goods Administration has announced that Kadac is recalling all batches of Hyland's Baby teething tablets and Hyland's Baby nighttime teething tablets sold in Australia.
---
Fri 28 Apr 17
BLACKMORES says it remains bullish about future growth, despite a 43% drop in net profit after tax and a 6.7% sales decline for the nine months to 31 March.
---
Fri 28 Apr 17
THE Victorian Branch of the Pharmacy Guild of Australia has launched the final report of the 'Improving Medication Reconciliation in Community Settings' project in Victoria.
---
Thu 27 Apr 17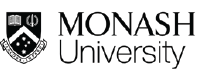 MIRRORING a Swedish study which found that statin users had better dietary habits compared to non-users, new work out of Monash University has revealed smoking status, alcohol consumption and exercise level did not differ significantly between users and non-users of statins.
---
Thu 27 Apr 17
DOCTORS in South Australia can now prescribe medicinal cannabis for some patients without requiring a section 18A authority, under new guidelines clarifying access pathways to the items.