---
Wed 14 Feb 18
HOW would you respond if you woke up one morning to find your voice had abandoned you in exchange for the dulcet tones of a foreigner - that's what happened to Michelle Myers from Arizona who rose one day to find she could only speak with a British accent.
---
Wed 14 Feb 18
CSL Limited today released its results for the six months to 31 Dec, with the company's net profit after tax surging 34.9% to a whopping US$1.1 billion.
---
Wed 14 Feb 18
US PRESIDENT Donald Trump has released details of a number of policy reforms aiming to lower medication prices in the USA, but analysts have criticised the measures as "failing to lay a glove on Big Pharma".
---
Wed 14 Feb 18
THREE NSW pharmacy owners have been fined $45,000 and ordered to pay more than $67,000 in underpaid entitlements to staff.
---
Wed 14 Feb 18
US SCIENTISTS have discovered a new family of antibiotics in soil samples, according to BBC News.
---
Wed 14 Feb 18
THE Pharmacy Guild of Australia has launched a survey inviting pharmacy students to have their say on the future of community pharmacy.
---
Wed 14 Feb 18
AS A key element of the 2017 Pharmacy Compact, the National Health Amendment passed by the Senate yesterday abolishes the sunset clause of the Location Rules, ensuring that the rules do not automatically expire at the end of the Sixth Community Pharmacy Agreement (6CPA) in Jun 2020.
---
Wed 14 Feb 18
ASX-LISTED Eagle Health has outlined ambitious plans to further boost its presence in China, building on the success of its "Hutang 1" Australian pre-meal shake product for Type 2 diabetes and Pre-Type 2 diabetes in the Chinese market.
---
Wed 14 Feb 18
TO MEET the needs of pharmacists complying with the increased Sixth Community Pharmacy Agreement (6CPA) dose administration (DAA) funding reporting requirements, effective 01 Feb, Webstercare has announced its Medication Management Software (MMS) system offers a solution that cuts the administrative red tape.
---
Tue 13 Feb 18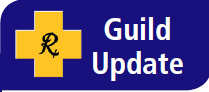 THERE'S an important Guild survey underway at the moment all about community pharmacy and our future through to 2025.